Company History
2000: Pro Seal & Plastics, LLC established by Jody Stafford and Mark Miller in Fort Wayne, Indiana.
2002: Pro Seal acquires Seal Products, Inc. (Indianapolis) merging into the Fort Wayne location.
2003: Pro Seal acquires the assets of 17-year-old Daltek Seals, in Fort Wayne, IN.
2007: Seal Products, LLC is spun off to its own identity and Ft. Wayne location, by Jody Stafford and Jeff Huntine, to focus on maintenance and repair market.
2008: Pro Seal moves into a new 21,500sf building.
2015: Pro Seal reorganization of its corporate management and operations, including expanding its sales and marketing efforts revitalizes the company as Jody Stafford and Mark Miller return to lead.
2016: Parker Hannifin Corporation Engineered Materials Group recognizes Pro Seal & Plastics as the National Champion, 2016 Geared for Growth Program.
2018: Construction begins on $2.5M expansion, an additional 21,500sf of Pro Seal warehouse and offices to accommodate merger with Seal Products.
2020: Acquisition of BHS. Completion of Warehouse. Addition of CNC.
---
Started in 2000 by engineers from the sealing industry, PSP Seals, LLC (ISO 9001:2015) was created by the merger of Pro Seal & Plastics, LLC and Seal Products, LLC. In order to provide special focus, PSP Seals serves customers via three distinct business units: Pro Seal, Pro Seal Government Group, and Seal Products.


Pro Seal is an industry-leading provider of sealing products and custom solutions primarily to OEM Customers. Major markets include Fluid Power, Life Sciences, Processing, Industrial, Transportation and Energy. Pro Seal distributes sealings products for globally recognized manufactures, including: Parker, Trelleborg, Freudenberg, Garlock, Greene Tweed, Hutchinson and others.

Pro Seal Government Group's experienced contract management personnel support the Department of Defense through the Defense Logistics Agency (DLA) supply chain, direct to Armed Services, other government agencies and serving as a Subcontractor to Prime Contractors.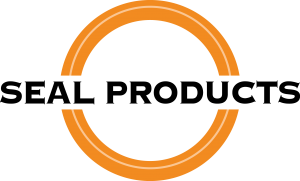 Seal Products is an industry leading supplier of sealing products primarily to Aftermarket / Maintenance & Repair customers (MRO). Seal Products is an Authorized Distributor for Black Hawk Seals International, LLC. Seal Products is known for its rapid response and technical capabilities with its motto of "Every Seal. Every Day." Counter sales are available onsite.
Personal Support
At Pro Seal, we listen closely to your needs and provide simple yet innovative and cost-effective solutions. Our customer service, technical support, engineering, and warehouse capabilities are centrally located in Fort Wayne, IN to fulfill your sealing requirements. Our ISO 9001:2015 certification provides a basis for our continual improvement in service and support.
Catalogs